Tags: software counterfeiting, WGA, windows genuine validation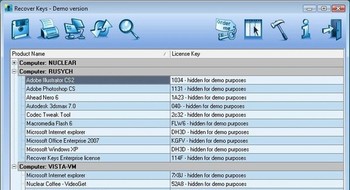 Hi guys…..Most of the people who are using windows XP OS will be facing the windows genuine validation problem or the Software counterfeiting problem.So now Iam going to explain you how to remove these things so that you will not get any such pop ups……
To get rid of the WGA notification that intends to remind you that your Windows is not validated, you can buy a validly licensed copy of genuine Microsoft Windows.
Update: Bypass WGA Validation and Disable WGA Notifications Warning Message
First Method
Launch Windows Task Manager.
End wgatray.exe process in Task Manager.
Restart Windows XP in Safe Mode.
Delete WgaTray.exe from c:\Windows\System32.
Delete WgaTray.exe from c:\Windows\System32\dllcache.
Launch RegEdit.
Browse to the following location:
HKEY_LOCAL_MACHINE\SOFTWARE\Microsoft\
Windows NT\CurrentVersion\Winlogon\Notify
Delete the folder 'WgaLogon' and all its contents
Reboot Windows XP.
Note: With this method, you may be prompted to install WGA Notifications again which can still be unselected.
Second Method
Note: Again, you may be prompted again to install WGA Notification, so it must be bypassed.
Third Method
By disabling and renaming the files "WgaLogon.dll" and "WgaTray.exe" in C:\WINDOWS\system32 folder by using the program Unlocker seems to get rid of all the nags/popups.
Fourth Method
Clear the contents or create a new empty data.dat for WGA, and make data.dat Read-Only and Hidden as detailed here.
The following step basically is the same with the above data.dat method, only different is that you no need to create any file in the WGA data folder:
Launch Windows Explorer and go to C:\Documents and Settings\All Users\Application Data\Windows Genuine Advantage\data
Go to Tools -> Folder Option -> View.
Select (click) Show Hidden Files and Folders option.
Unselect (uncheck) Hide Protected Operating System Files option.
Click OK.
Delete everything in the data folder Or other wise use all methods it will work out.
OR
click on this link
http://magicaljellybean.com/keyfinder/old.shtml
go here .. and download keyfinder v 1.51.zip
download that and open
and go to option change windows key
then enter this key
V2C47-MK7JD-3R89F-D2KXW-VPK3J
now
your windows key is now genuine and u'll not get any such pop ups…..
If still your problem is not solved then search google for the windows genuine advantage validation removal tool and download it and install……That will surely remove the problem…..